Aviation English Workshops
Upon request, we can arrange workshops or individual lessons for you with our team of experts and, after a preliminary assessment, we will tailor this training to your exact needs. We can also arrange face-to-face sessions in combination with self-study and distance training.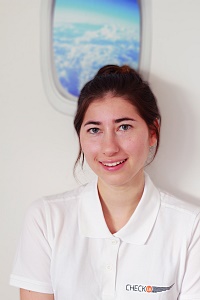 Hi! My name is Sonja and I'm a student at the University of Innsbruck in Tyrol majoring in English and American Studies. I joined SierraMike in 2018 where I'm also training to become a Language Proficiency Linguistic Expert. One of my jobs is to design and proof new test questions. But my very favorite thing to do is language training. If your goal is a solid Level 4, I can help you practice your basic English and explain some fundamentals to you in a totally relaxed setting. If your goal is an L6, I can show you some effective strategies, as well as practice with you face-to-face in our office or via Skype. For any kind of support or practice for your ICAO language proficiency test, please contact me at sonja@sierramike-consulting.com or via Skype: helpdesk SierraMike. I am looking forward to hearing from you!
Aviation English Week for Student Pilots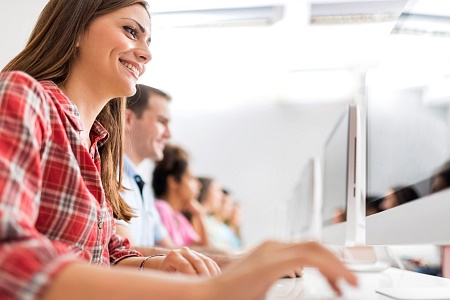 Once every summer we offer an Aviation English Week for student pilots. This one-week workshop is geared towards individuals still at the beginning of their careers but who want to aim high. At SierraMike you'll have the opportunity to practice with trainers who have several thousand hours of international experience and who will help you with all the specific vocabulary items, phraseology, and conversation skills you need. This training week will prepare you for your ICAO LANGUAGE PROFICIENCY TEST and can provide you with a big advantage in terms of future pilot selection interviews.
Workshop contents:
Introduction to the ICAO Language Proficiency requirements
Pronunciation training
Grammar / structure practice with a special focus on aviation
Vocabulary practice (aviation terminology) by picture prompts
Intensive comprehension practice (unfamiliar accents)
Intensive radio communication practice (international radio telephony) for better fluency
Interview training - interaction
Interview training for aviation selection interviews
Sample test and debriefing
Aviation English Week Modules
Dear pilots and student pilots! Once every summer we offer an Aviation English Week. This one-week workshop is geared towards pilots still at the beginning of their careers but who want to achieve the best possible results on their ICAO ENGLISH LANGUAGE TEST. Booking for this workshop is already quite full and slots are limited. To make sure that we can support people based on their personal language needs, we have designed this workshop as a modular program. You can either sign up for individual modules or book the entire package.
MODULE I EXTENDED "Level 5-Level 6" 2 days (16 training units) Price MODULE II CLIMB LEVEL 6 3 days (24 training units) This 3-day module is intended for pilots who, after completing the first two days of training, wish to concentrate on achieving Expert Level L6 (a firm consolidation of L5 is also possible). DatePrice MODULE III SUPERSELECT 2 days (16 units) This module is aimed at all those who want to apply for a job with an international airline. In this workshop, radio comm and airline-specific job interviews are practiced. MODULE IV EXPERT all-in5 days (40 units) The whole package includes ICAO Language Proficiency Training Selection preparation assessments, practical exercises, error analysis, suggestions for improvement and more Price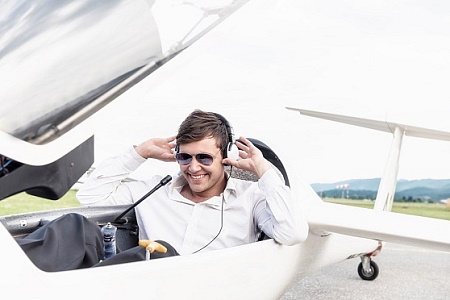 For whom is this workshop intended? Student pilots and pilots who are not native English speakers, Student pilots and pilots with intermediate to good English skills Student pilots and pilots who want to prepare for the ICAO Language Proficiency Test Student pilots and pilots aiming for an L5 or L6 Student pilots and pilots who want to practice their English for an airline selection interview Student pilots and pilots who want to secure a head start in selections with international airlines through their excellent knowledge of English